There has been a lot of work in the past decade on quantifying animal movement and behavior. For the past 3 years, computer vision researchers have gathered together to review progress in this endeavor. This is the CV4Animals workshop.
I was excited to attend the CV4Animals 2021 workshop two years ago and I'm excited once again to attend CV4Animals 2023, this time in person for the first time.
It is much nicer to talk to people in person at posters and catch up with talk presenters afterwards. However, walking back and forth across the conference center multiple times to catch the talks then posters several times was quite taxing. I was impressed that so many people stayed for the workshop despite this journey. Such is dedication of animal vision scientists!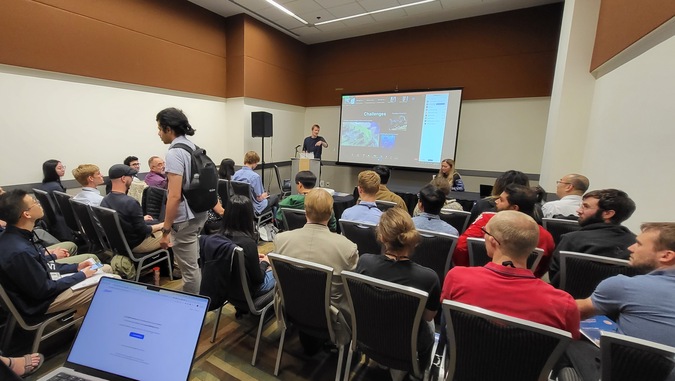 The workshop itself feels bigger and with more diverse computer vision problems and animals compared to 2021. While drafting this post, I realized I was covering much more work and themes than for my 2021 post. I wonder if I will have to cut down more dramatically for CV4Animals 2025.
So anyway, here are the themes I saw in the featured talks and in the poster session.
Citation
BibTeX citation:
@online{karashchuk2023,
  author = {Lili Karashchuk},
  editor = {},
  title = {CV4Animals 2023: {The} State of the Art in Quantifying Animal
    Movement and Behavior},
  date = {2023-06-19},
  url = {https://writings.lambdaloop.com/posts/cv4animals-2023},
  langid = {en}
}

For attribution, please cite this work as: